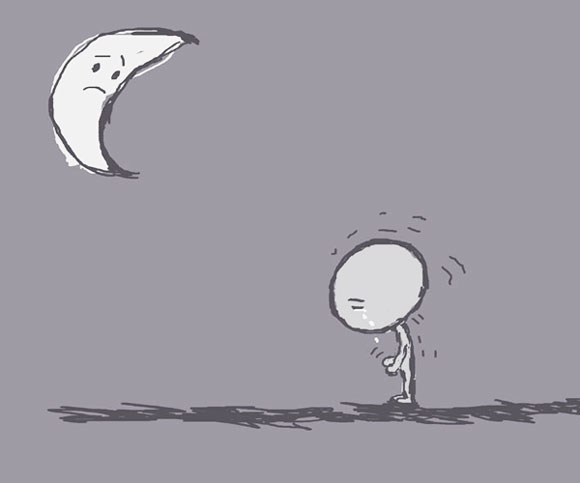 孩子們,對不起

Dear children, I am sorry

◎曾媽媽
Mrs. Zeng

有了孕,就不可以嫌麻煩,一定要負起責任,把孩子生下來,撫育他(她)長大。
When one becomes pregnant, regardless of the amount of trouble, one must act responsibly by giving birth to the baby and raising him or her.

孩子!今天媽媽提筆寫這封信,但是我不僅不知道你們的名字,甚至連你們的性別都不知道,只能稱你們「老二、老五」;說來這都是爸媽的錯……
 
Dear children: Mom is writing to you today, but I don't even know your name or gender. I can only address you as "the second child and the fifth child." All of this is your mom and dad's fault.
 
四十一年前,我和你們的爸爸才結婚第三年,就有了第二胎──就是老二你,心裏很不以為然。那時還沒有學習佛法,不懂真理,因無明煩惱,就一失足成千古恨,造了重大的罪業,就去墮胎了。手術結束後,昏迷中,我夢到自己躺在床上過世了,還見到你們的祖母說:「早知道這樣,就不要墮胎了!」所以那時我是從鬼門關回來的!這個夢境,至今歷歷猶新。
 
Forty-one years ago, I was pregnant with you, the second child, only after being married to your dad for three years. I wasn't too concerned about this pregnancy. At that time, I have yet to study the Buddhadharma and didn't understand the truth, and thus out of ignorance I committed a heavy karmic offense by having an abortion. This mistake has caused me everlasting sorrow. I was unconsciousness after the operation, and I dreamed that I died on the hospital bed. I also heard your grandmother said: "If you had known this earlier, you should not have gotten an abortion!" When I woke up, I realized that I just came back from death's door. This dream is still vivid in my mind.
 
三年後,我又有了第五胎──也就是老五你。當時還是沒有學習佛法,不懂得有了孕,就不可以嫌麻煩,一定要負起責任,把孩子生下來,撫育他(她)長大;因為這是自己造的業,自己要承擔。然而,在那時候,不明理的我,對你的出現生大煩惱,因為你兩位姐姐、一位哥哥都還小,而且這回是避孕失敗,才又有孕的。所以,又去墮胎了,再次造了罪業!
 
Three years later, I was pregnant the fifth times with you, the fifth child. At that time, I still had not studied the Buddhadharma, and I didn't understand that when one becomes pregnant, regardless of the amount of trouble, one must act responsibly by giving birth to the baby and raising him or her. I created this karma myself, and I should have accepted the responsibility for my actions. However, being confused, I was greatly afflicted by your upcoming birth. Your two elder sisters and one elder brother were still young, and I got pregnant because of ineffective birth control. Therefore, I had another abortion, and created another karmic offense!
 
後來,我很幸運,有機會遇到善知識──宣公上人,學習佛法,親近正法道場,才知道要天天修行,懺悔、念佛……做功課,除了迴向給你們外,也為你們做了種種功德,例如:立超度牌位、為你們受幽冥戒等,希望你們早日離苦得樂,生到極樂世界。
 
Later on, I was very fortunate to encounter a Good and Wise Teacher, the Venerable Master Hua, and started to study the Buddhadharma. I also drew near the monasteries that he founded, in which the proper Dharma flourished. Only then did I understand that I should cultivate every day, repent and reform, recite the Buddha's name, and dedicate the resulting merits to you. In addition, I did various wholesome acts on your behalf, such as setting up rebirth plaques and receiving the Precepts for the Deceased on your behalf. I hope both of you will quickly leave suffering and attain bliss, and be reborn in the Land of Ultimate Bliss.
 
現在我已經六十多歲了,一年前發現得了乳癌,我知道這是殺胎的因果報應成熟了,必須安然受報。可能是學佛的關係,承佛菩薩加被吧,雖罹患癌症,但無痛楚,乃至做切割手術,亦無痛苦。一年多來,可以過一般的生活,如正常人無異。所以,我真得很感激佛菩薩!

Now I am already over sixty years old. Last year, I was diagnosed with breast cancer. I knew that the cancer was the ripening of my retribution from killing two fetuses, and I must accept it peacefully. Maybe because of my study of the Buddhadharma and the compassionate aid from the Buddhas and Bodhisattvas, although I had cancer, I didn't feel much pain; even the operation to remove the cancerous cells was not painful. For over a year now, I have been living a normal life. Therefore, I am very grateful to the Buddhas and Bodhisattvas!
 
但是,你們的阿姨,就沒我這麼幸運了。讓我說說她的故事吧!她先生在外任職,自己是個職業婦女,生活忙碌,沒有時間看顧孩子。當第二胎臨盆時,先生不在,生下來是個男孩子,沒學佛的她,沒和夫婿商量,也不多加考慮,就很愚癡,也很大膽地告訴醫生,不想要這個嬰兒;這個醫生也很大膽地將嬰兒弄死。她造了這麼大的殺人的罪業,當她五十五歲的時候,因果報應來了,得了乳癌。雖經手術、化療……種種的治療,兩年後還是不癒過世了。其實,你們的阿姨是個很好的人,一般人都很訝異她得了癌症。唉,因果報應真不是開玩笑的!
 
However, your aunt was not as lucky as I am. Let me tell you her story. Both she and her husband had careers, and in their busy lives they didn't have time to take care of children. Her husband was not present when she was delivering their second child, a boy. She did not study the Buddhadharma, and thus without consulting her husband or thinking more about it, she told the doctor with no hesitation that she didn't want the baby. The doctor also killed the baby with no hesitation. Out of delusion, she committed a serious killing offense. When she was fifty-five years old, her retribution came -- she got cancer. Although she went through various treatments, such as surgery and chemotherapy, she still died in two years. Actually, your aunt was a very nice person, and many people were surprised that she had cancer. The principle of cause and effect is not something we should treat lightly!

還有一個親戚,她也是個職業婦女,性情溫順,但沒學佛。她曾經墮過不知幾次胎,後來患了癌症,一塊塊凸出來的硬瘤,佈滿全身,苦不堪言,病情嚴重,醫生束手無策。後來還是過世了,那年才四十五歲。
 
We had another relative, who also had career. She was very gentle and good-natured, but she didn't study the Buddhadharma. I have no idea how many abortions she had. Later on, she got cancer, and there were tumors all over her body. She was very sick and in tremendous amount of pain, but her doctors could do nothing to help her. She died when she was only forty-five years old.

說到這兒,想想你們,要是你們在的話,一個已經四十一歲,一個是三十八歲了。照常人,也都該成家立業了。說來夫妻相處,應該互相尊重,要節欲,就不會有子女多的麻煩。佛化家庭最好,明白因果,有智慧,有擇法眼,就不會造罪業。而且,還要吃素,因為吃素身心較清淨,欲念輕;反之,葷食,欲念重,節欲不易。萬一,真有孩子的時候,千萬不可墮胎,不可推卸責任;不要像我一樣造罪業,雖然那時我真的是不懂。
 
Talking about this relative's age reminds me of you. If you were in this world, one of you would be forty-one years old and the other thirty-eight years old. Usually by this age, you would have a career and your own family. Speaking of being married, husband and wife should respect each other and control their sexual desires; this way, they won't get into the trouble of having too many children. A Buddhists family would be the best, since they understand cause and effect, and with wisdom and the ability to distinguish the true from the false, they won't commit karmic offenses. In addition, one should be a vegetarian, because a vegetarian diet will make one's body and mind purer, and one's desires lighter. In contrast, if one eats meat, one will have stronger desires, which makes it more difficult to control one's sexual desires. If one gets pregnant, never ever shirk one's responsibility. Don't create offenses like I did; I was truly ignorant then.

對不起!孩子們,請原諒我的無知,奪去你們做人的機會!我發願生生世世出家修道,無家累的煩惱,就不會造這些罪業。我也要將修行的功德迴向給你們,並請阿彌陀佛照顧你們。也希望「墮胎」這兩個字,消失在世間,普天下的生靈離苦得樂!
 
I am sorry, my children! Please forgive me for my ignorance which took away your opportunity to be born as human beings. I vow that I will leave the home-life and cultivate the Bodhi Way in every life. I would not have created these karmic offenses if I were not afflicted by the burden of having a family. I also would like to dedicate the merit and virtue of my cultivation to both of you, and respectfully ask Amitabha Buddha to take care of you. Finally, I wish that the word "abortion" will disappear from this world, and all living beings can leave suffering and attain bliss!